Duct Cleaning – 10/10
~Private User
2017/12/07
Fast ,prompt work. Well informed and conscientious technicians. Arrived early and still left me with part of my morning for other things. Provided helpful information on latest construction requirements. Air is much fresher in our house now. Thank you Dr. Duct !
Duct Cleaning – 8/10
~Private User
2017/12/03
Excellent customer service. Did not like all the extra charges. Did appreciate their furnace recommendations. More time should've given to techs so I don't get extra charge time to bill to move my own furniture myself.
Duct Cleaning – 8/10
~Sarah in Toronto
2017/11/02
Dr. Duct did a great job.. very professional and thorough. They were on time and got the job done quickly. The technician was really good at explaining everything! Really good.
Excellent Service! – 7/10
~Joanne in Toronto
2017/11/07
Very professional services with Mr Duct. They cleaned my ducts and made some much needed recommendations, no pressure. Our house feels cleaner and smells great after the désinfectant treatment. We will be calling them back to seal our ducts to optimize the use of our new furnace.
Private Home Owner, Orleans, ON – 10/10
~Kristen B in Ottawa
2017/11/10
We hired Dr. Duct to clean our ducts, along with our HRV unit and furnace. We moved into a newly built home, and felt there was an abundance of dust, new construction still surrounding us. We were extremely satisfied with their services. The technicians were polite, and performed their roles respectfully and professionally. It ends up that our ducts, along with furnace and HRV did require a good clean up. The technicians explained their work and also provided us with suggestions moving forward to maintain clean air within our home. We would strongly recommend the services from Dr. Duct.
Duct Cleaning – 8/10
~Private User
2017/11/01
The service persons showed on time and their approached was cordial. They explain the procedure and it was most appreciated. The work was carried out in good time and they cleaned after the work was finish. Hopefully this will help my house get cleaner air. Gilles
Professional And Knowledgeable – 8/10
~Patrick in Ottawa
2017/11/02
Work was conducted professionally. Technician took the time to explain options and show me the accumulated dust. They took the time to ensure everything was clean before they left. thank you
Duct Cleaning – 8/10
~The M.
2017/10/12
Your technician was very thorough and efficient providing the duct cleaning service. We appreciated the time he took to answer all our questions. Thanks for a job well done!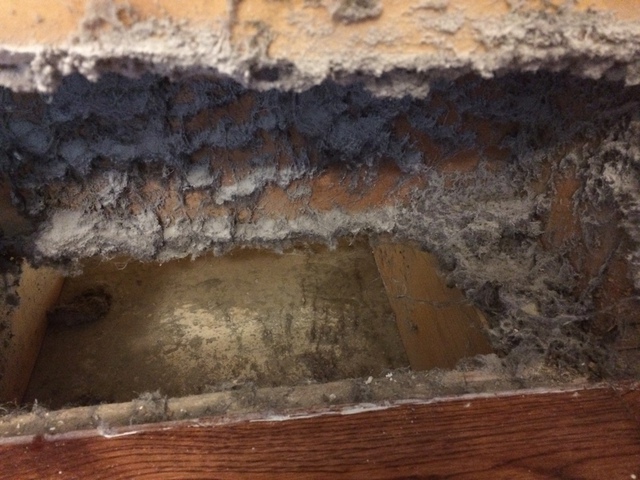 Ventilation Cleaning And Furnace Sealing – 9/10
~Private User
2017/10/03
Good work was done, helpful explanations were given especially with regards to furnace efficacy. They were a team of two and worked quickly. I am happy about the outcome overall although the price was a bit higher than I expected.
Duct Cleaning – 10/10
~Paul Dostie in Ottawa
2017/10/15
I requested duct cleaning, the approximate price was $300.00 plus taxes hoevwer I needed more service recommended by the technician to be up tonregulation. I had it done. Very efficient and friendly staff. Very satisfied, they were in out in 3 hours. Job well done. Thank you
Duct Cleaning – 10/10
~Chuck in Hammond
2017/10/12
Punctual, courteous technician, Nick took time to explain the procedure and showed us on camera the work performed.
Nick also took care as to not damage walls or any furniture. We were very pleased with the service.
Duct Cleaning – 10/10
~gcrusu
2017/09/21
Dr.Duct came recommended by DC Air to have the ducts cleaned (including dryer duct). Nick and Justin were sent to our house to complete the work. Both were very professional and helpful. I can tell already that the job was done correctly. The previous owners had multiple dogs which resulted in dust and debris showing up all over the house when the AC was on. Since being cleaned, virtually nothing shows up on the floors anymore. We are very pleased with the service and will recommend Dr. Duct to anyone who needs their services. We have already recommended your company to friends and neighbors. Keep up the good work!
Dryer And Duct Cleaning – 10/10
~BlackburnClient
2017/08/11
The Dr. Duct representatives were courteous, knowledgeable and helpful. They gave us useful recommendations, answered all of our questions and explained what they were doing as they went through the cleaning process. We were very pleased with their service and highly recommend them to others.
Duct Cleaning – 7/10
~New T.
2017/08/31
Decent Job, attention to detail could improve, a little expensive, but overall content with performance.
3 Houses In A Day – 6/10
~Private User
2017/07/25
We hired them based on a reference and they did a good job, professional, polite. We had a bad experience in the past, and this one was very good as far as the work done. The reason for 3/5 stars is the extras in the invoice. I was very disappointed at the additional costs, expecting to pay approximately 750 plus taxes and they dinged me for everything they could! I expect to pay for what I get and when I hire a company to do 3 houses in a day, you think maybe they will acknowledge and thank…
Duct Cleaning- 9/10
~Matt W.
2017/08/08
Basic duct cleaning. The employees were very nice and seemed knowledgeable. They explained all the extra costs beforehand so there weren't any surprises when it was time to pay. I think the cost is a little excessive for the amount of time spent, but I guess those are the going rates for duct cleaning. Based on price, this is not a service I would do every 5 years. I would be more willing to service my ducts every 5 years if the price would be around the $300 mark.
Duct Repair/Cleaning- 8/10
~landry_lyne
2017/08/11
Cleaned two furnace vents and replaced an outdoor vent cover. They were on time and efficient.
Ducts Cleaning- 8/10
~valerie
2017/07/27
They had to cut my furnace, but they didn't say it would cost me money.
They told me about other services that they could do and I wish I would have been told on the phone as it would have given me the time to make a decision.
They didn't close all the vents when cleaning the ducts and one of my bedrooms and my kitchen were left in a disgusting way. The dust and debris ended up on my counters, floors and carpet.
They walked with the boots on my white carpet in my bedroom.. they had floor…
Ducts Cleaning- 8/10
~julieloyer
2016/09/26
Professional, courteous and clean. They showed me the debris that was being removed with a camera in the duct. Very good work.
Furnace Duct Cleaning – 8/10
~Private User
2017/06/20
Dr. Duck and its employees were very professional in the cleaning of my furnace ducts. They left a clean workplace, and were very good at explaining what the procedures they undertook t o make sure that all safety precautions were taken. I recommend Dr. Duck as they do a good job!
Dryer Duct Clean – 10/10
~KennyG in Mississauga
2017/02/17
On time, efficient, cool outdoor to indoor machines, and super quick. Happy to have peace that dryer is not a danger and could for years. Next up – the ducts !
New House….I Had Electric BEFORE??? – 10/10
~GARNETT FROM ORLEANS
2016/10/09
Marc and the staff came over and checked out the system for me as I had never had a furnace before (Prior home had Electric Baseboard Heating……..I KNOW …BUMMER $$$). The initial team did a complete inspection as to number of ducts, number of lines, number of ceiling plates etc and then told me they would call back with an estimate and a scope of work.
The turnaround time was quick, the equipment was state of the art and the cleanliness and attention to walls and furniture surprised me.…
Duct Cleaning – 10/10
~Amanda in Ottawa
2016/08/18
Dr. Duct came highly recommended to me through work colleagues. They arrived on time for the appointment. Took great care in ensuring that no damage would happen to my home by laying out runners on the floor, placing plastic corner guards on each corner that may come into contact with the hoses and even hanging a door screen on the front door to keep bugs out while it had to remain open for the hoses. They completed the cleaning quickly and efficiently, and made sure that everything was back to…
Just As Described In Reviews – 10/10
~Ashifa in Ottawa
2016/05/11
Went with Dr. Duct based solely on the reviews and couldn't have been more pleased. Nice technicians, came and did the job per the given estimate over the phone. Would highly recommend.
Dryer Vent Cleaning – 10/10
~Jenn in Ottawa
2015/10/22
Great experience working with the guys at Dr. Duct. They arrived on time, very friendly and did a fantastic job. They were even so nice to help us move our washer and dryer off the pedestals. Thanks again guys and we'll see you in the spring to have the air ducts cleaned.
Duct Cleaning – 10/10
~Marc from Ottawa
2014/11/27
The good…
Great service! Very professional and knowledgeable staff. I would recommend Dr. Duct to anyone needing duct cleaning services.
The bad…
I think the "pocket door installation" fee shouldn't be on the invoice as an extra charge. Nor should "resealing existing pocket doors". These should be part of the of the base price as the procedure will almost always be necessary.